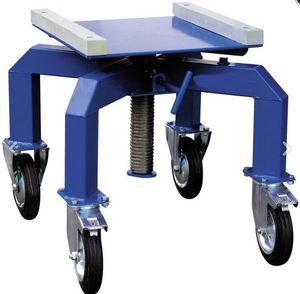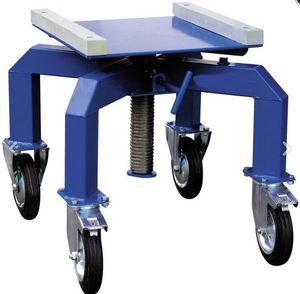 Blasting TrolleyTable 500/750
The adjustable Stone trolley is completely powder-coated for years of use.
Wheels fixed.
Table Size: 500mm x 500mm.
Weight Rating: Takes up to 750kg
Vertical Travel:  Height 560 to 830mm.

Outside leg dimensions:  660mm x 660mm




Wheels: 8″ diameter. 2 fixed casters, 2 swivel locking casters

Overall Weight: 80kg
Shipping Weight: 80kg
Shipping Dimension:  Pallet 110cm x 110cm x 50cm
Other Features
2 swivel with locking breaks. 8″ diameter wheels

Very tough frame construction

2 3/4″ diameter center thread spindle for easily adjusting the height, even with large stone pieces on it.

A built-in braking system to stop the table at any location.
This is not something we keep in stock. They can be ordered and brought in in our next departing container to save direct shipping costs or can be flown in individually.