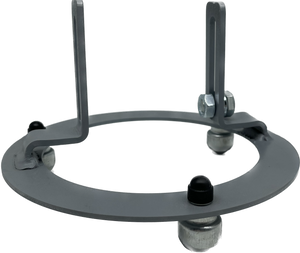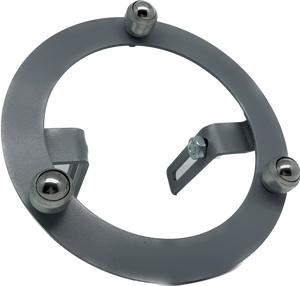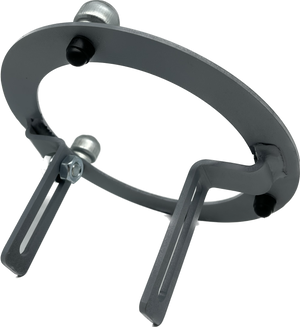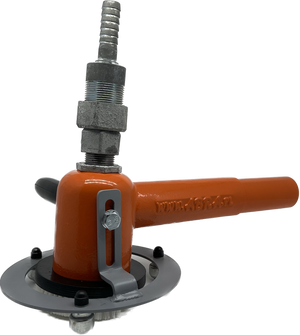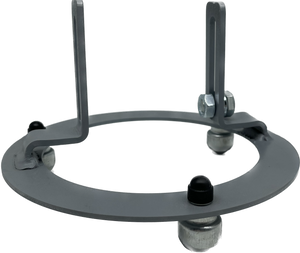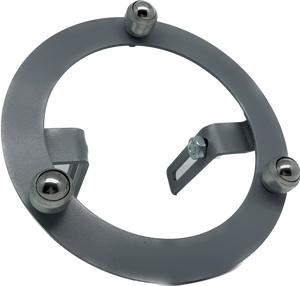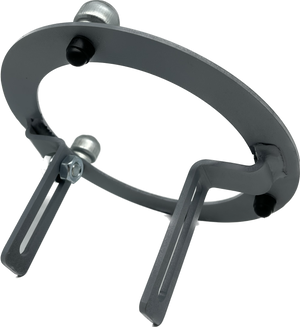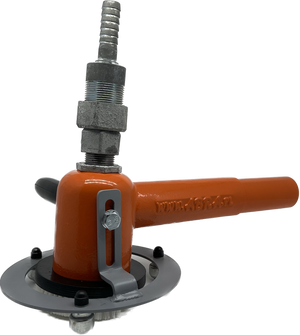 Levelling Ring for Vacuum Blasters
This Leveling Ring bolts onto the blasting vacuum head of the SM-Pro, SM-Junir+, and the SM-Compact. It helps to keep the vacuum head square to the engraving surface. 
The Leveling Ring has three stainless steel ball rollers that roll along the surface of the masked materials and helps the operator glide consistently across the engraving area.