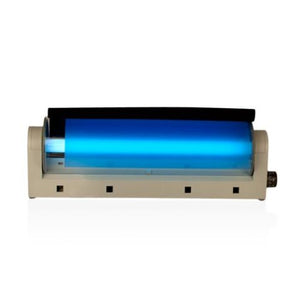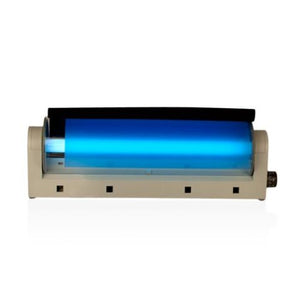 Letralite Exposure Unit
This Letralite Exposure Unit is a UV light source that provides you the ability to expose your photoresist material. It is compact and convenient with the design incorporating a cylinder style that wraps evenly around a single ultraviolet light tube.
The Letralite has a timer for automatic shut off.
Features
Dimensions: 40cmW x 7.5cmD x 13cmH

Weight: 2.8kg

Packing Dimensions: 50cmW x 20cmD x 30cmH

Shipping Weight: 3.2kg

Power:

110/220 dual voltage
Light Source: 15watt
Production Capacity
Image area: 279mm x 355mm

Exposure Time: SR3000 3mil and 5mil = 20 Seconds
Features:
Compression Blanket

Auto switch off timer
Warranty: 1 Year