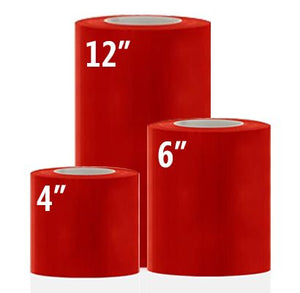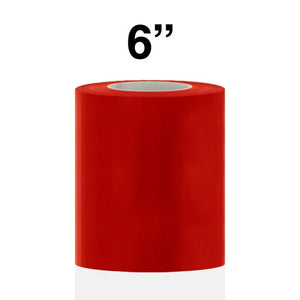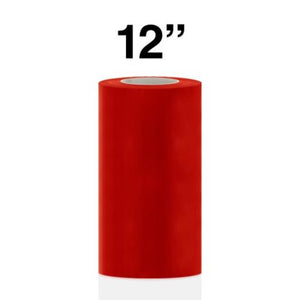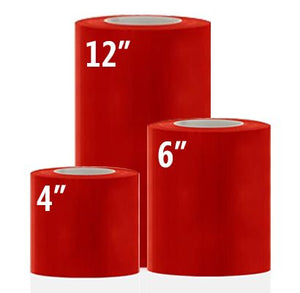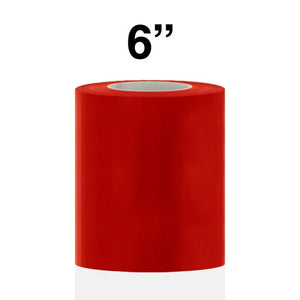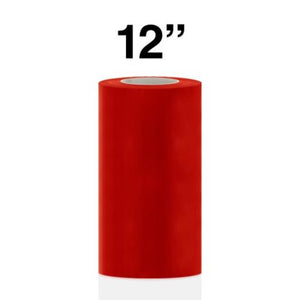 LazerMask 100ft Rolls
LazerMask™ is an extremely durable Laser engraved sandcarving film designed to be used with your CO2 or YAG Laser. It is non-PVC so won't damage your Laser. The film is coated with a high tack adhesive for superior bond strength. LazerMask cleans easily with no residue left behind.
Utilize the accuracy and speed of a laser engraver to produce high-resolution stencils with LazerMask™. Laser engravers can achieve depth into glass, crystal, hard surfaces and stone with the simple process of a laser engraver, LazerMask, and a sandcarving system.
LazerMask is ideal for sandcarvers who don't have room or access for exposure and washout of SR3000 but still want the exceptional quality of sandblasted engraving.
It can also be used by Laser Engravers as a precision mask for paint filling laser engraved jobs.
What are the laser settings to burn a Lazermask?
There are laser guidelines but depending on your laser the laser settings may need adjusting. Wattage and resolution settings will affect laser burning times, results may vary.
Low wattage Lasers - 25-35 watt 45-65% Speed x 100% Power
Mid – High wattage Lasers - 40-80 watt 80% Speed x 70-100% Power
Do I need to remove the clear liner from the laser mask?
Remove the clear liner after burnishing the Lazermask to the surface. Use plastic squeegee or finger nail to flick the corner of the Lazermask to separate the clear liner from film and peel away.
Can I double the Lazermask to create a thicker sandcarving film?
Create a thicker laser mask by doubling the film. Remove clear liner between layers. Thicker film will allow a deeper sandcarve.
Is LazerMask™ harmful to my laser?
LazerMask™ is a Non PVC product and safe for all laser engravers.
Why would a laser engraver use LazerMask™?
A - LazerMask™ is a sandcarving film that allows depth into surfaces such as crystal, glass, stone, ceramic and wood.
B - To help reduce fracturing of glass, place LazerMask™ on glass for a laser marking.
How does LazerMask™ work?
Apply LazerMask™ to the substrate. Laser the LazerMask™, the laser will burn the image creating the stencil. Once the stencil is created, place substrate in sandcarving system to achieve the desired depth.
What materials can I use with LazerMask™?
A - LazerMask™ can be applied to glass, crystal, wood, metals and natural stone such as granite, pavers, bricks, tile and river rock.
B - If blasting unpolished surfaces such as concrete or bricks, additional adhesive such as RZ2 maybe required, apply RZ2 to LazerMask™.
Do I use a vector or raster image for LazerMask™?
A raster image is recommended. If a vector image is used, weeding will be required for the design.
Can I add a paint fill application with LazerMask™?
Leave the LazerMask™ on the substrate after sandcarving, then apply paint to the etched area.
What is the difference between LazerMask™ and other laser tapes?
A - LazerMask™ is easy to remove from the surface, especially after using a paint fill application.
B - LazerMask™ is also very durable and can withstand 220, 150 and 120 abrasive at high pressure.
Videos

Features
Durability: LazerMask™ has blast resilient properties equal to Rayzist's SR™ photo resist films.
Productivity: Ideal for companies who want the high end quality of sandblasted glass but don't have the faciility to expose and washout SR3000. Simply apply LazerMask™ to the item surface - Lazer - Sandblast.
Adhesive: LazerMask has adhesive on the roll so simply stick to surface and burning down. It is designed to come of easiliy and leave no residue under normal conditions.
Requirements: To use LazerMask™ sandcarving film, you need a laser engraver and a sandcarving system similar to our 1924 or 2034VX sandblasting systems.
Use for Non-sandblasted jobs: Laser Engravers use LazerMask™ for precision masking of laser engraved jobs that require paint fill. The LaserMask acts as a precise mask for paint filling making paint fill fast and efficient.
Shelf LIfe: Lasts for years if stored in a cool dry place.